[BOGO] Zinnydori Unicorn Regular Size - BOGO FREE!
$

45.99 On Sale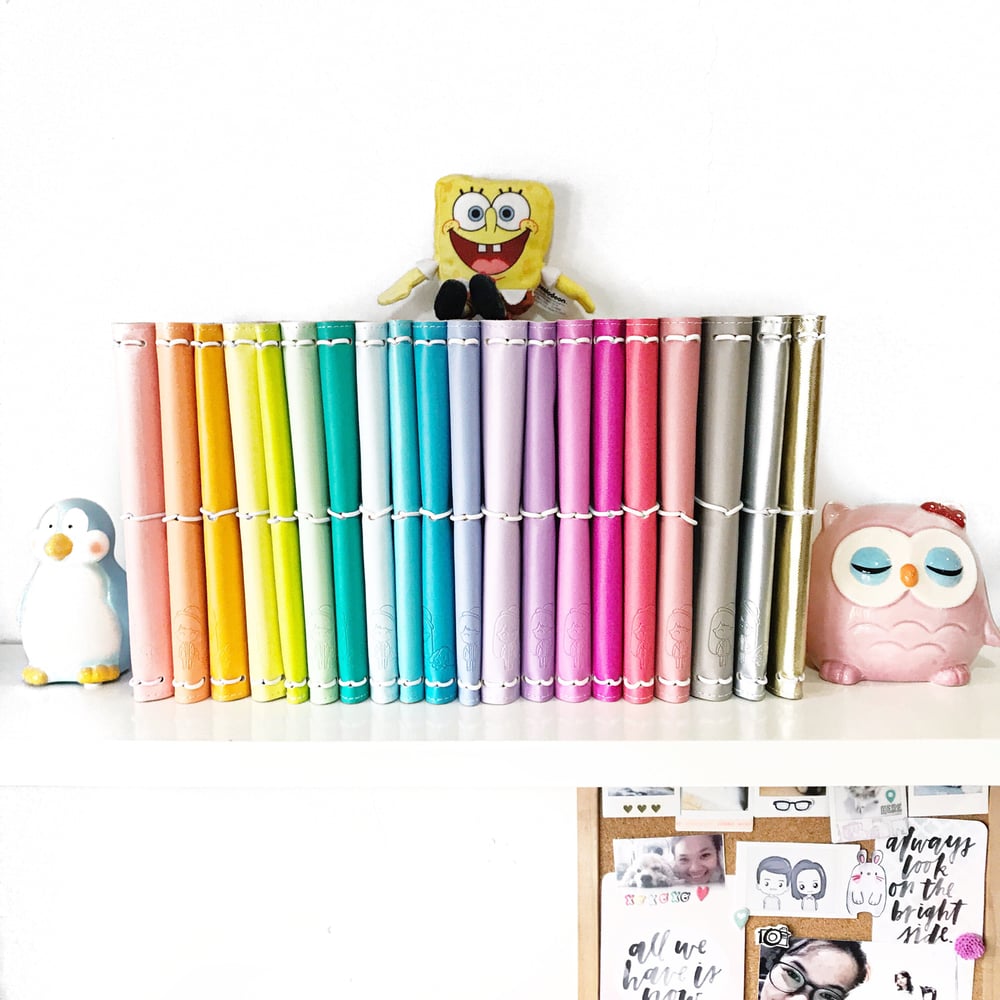 International Women Day Sales!
Buy one Zinnydori Unicorn and get another one for free!
↓↓↓ PLEASE READ ↓↓↓
- Shipping fee is $15.00 flat rate charges.
- Only add one option to the cart.
- Leave me a note during your check out process which Zinnydori Unicorn you would like to get as FREE.
* Please leave 3 options (the more the better) which one you want it as free & we will go according while stock last.
* If you did not leave any options for us, we will randomly give it out.
- You MUST choose the colour from the SAME SIZE Zinnydori Unicorn that you purchase.
✮✮✮ DETAILS ✮✮✮
These are named as zinnydori unicorn with our exclusive stamp "Simple Heart" & our logo at the spiral closure (except for Ocean Paradise, Holiday Gold & Raspberry Pink).
They (cover and inner lining) are made from PU Leather (No cows harmed in the process).
These zinnydori unicorn has: 
- 4 elastics 
- Spiral closure 
- 3 pockets in the front 
- 1 big pocket on the back 
- Slightly wider than the standard, allowing for 5-6 inserts without overhang.
These come without inserts. 
If you would like to purchase inserts, kindly check our store for them.
Only one size for regular as i made the size in the middle of wide and narrow!
Regular size: 
22cm x 27cm (Spread Open) 
22cm x 13.5cm (when closed)
If you want a charm zinnydori, you may choose one from the listing in our shop.
Do not hesitate to get them! Once the colors are sold out - they will then be discontinued xo
Share